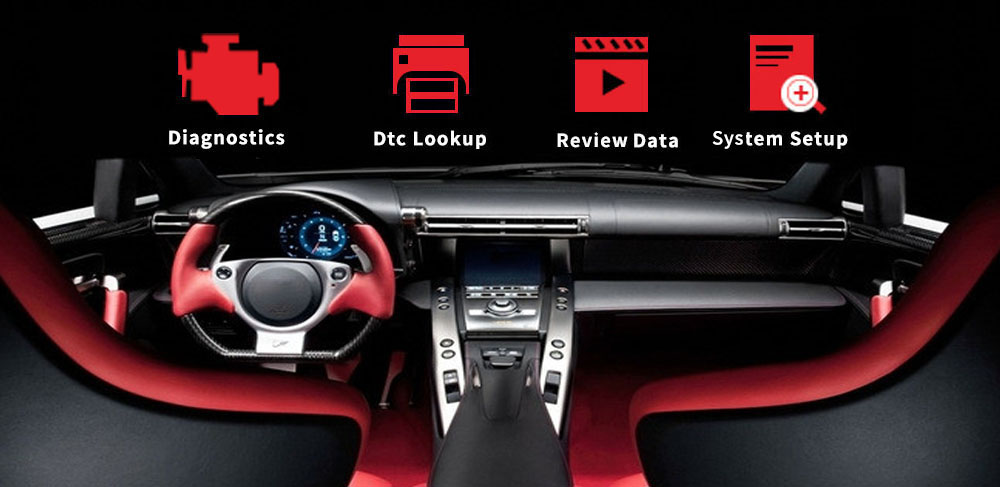 Features:
KW903 able to detect and interpret these protocols automatically.
It also provides support for high speed communications and a low power sleep mode.
It use AT commands to communicate with a host device (PC, notebook, iPhone, iPod touch, iPad and so on).
There are plenty of software packages available, which are fully compatible with KW903.
Some of them have pretty useful features, such as engine running parameters monitoring, DTC reading and clearing, MPG meter, etc.
You can even write your own software on a specified hardware platform if you wish, because the AT commands are fully documented and very well explained.KW903 measuring only 2.7 x 1.25x 0.9 inches, and it comes attached with a 6 ft OBDII cable for easy installation.
It also comes included with a power switch built-in to prevent the need for having to constantly disconnect your unit from the OBDII port.
It is compatible with 1996 and later vehicles Connecting to your iPhone / iPod touch is made by WIFI connection in adHoc mode.
Colour Choice :3 color:Black/Black RedBlack Orange
Language :
English is default language, please select the language you need on phone settings interface
Specifications:
Range: 50 ft (Line of sight)
Antenna: Internal
Power Consumption: 0.75 Watts (With Power Switch)
Wifi Standard: 802.11a/b/g
Operating Temperature: -15 to 100 Deg Celsius
Plastic: Automotive Grade
Dimensions: 2.75 x 1.25 x 1.2 inches
Connection Type: Wifi
Package includes:
1x KW903 WIFI Scanner
1x Software CD
1x English User Manual
1x BOX
Packing infomation :
Item size( cm):
package size (cm):12*7.5*4
Item Net weight(kgs):0.03
Package Gross weight(Kg):0.084
qty/cn: 100pcs/ cn,
Carton size : 39*25.5*36CM,
Carton Weight : 8.9KG/ carton


With proper software installed in the host device, you may have following parameters read out from your vehicle,Below is
Function :
Vehicle Speed
RPM
Fuel Consumption*
Engine Coolant Temp
Fuel Pressure
Calculated Engine Load
Throttle Position
Intake Manifold Pressure
Air Intake Temp
Timing Advance
Mass Air Flow
Fuel Level
Barometric Pressure
EVAP System Vapor Pressure
Fuel Trim